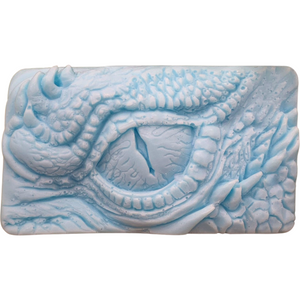 Plunk Soap Company
Dragon Eye Bar of Soap
Regular price
$6.00
$0.00
Unit price
per
These 3D Dragon Eye Bar of soap is the perfect gift for anyone who loves anything fantasy and mystical related.
Why use ordinary bars of soaps or hand wash when you can easily change your hand washing experience. Children are more likely to use soaps in shapes of their favorite item or animal. Great for stocking stuffers.

* Scented in Dragons Blood or unscented
* Multiple colors available
* Hand-crafted Artisan Soap
* Made in the USA in East Hampton, CT
* Vegan and Eco-Friendly
* High quality ingredients
What you will receive:
1 3D Dragons Egg bar of soap wrapped in a cello bag tied with a ribbon and an ingredient sticker on the back.
Ingredients: Sorbitol, Coconut Oil, Propylene Glycol, Stearic Acid, Water, Sodium Hydroxide, Glycerin, Titanium Dioxide. Colorants, Fragrance Oil (if selected)
---