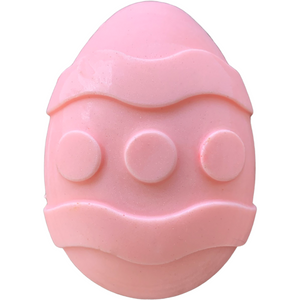 Plunk Soap Company
Easter Egg Large Shaped Bar of Soap 3D
Regular price
$5.00
$0.00
Unit price
per
An Easter Egg soap that can be used in Easter basket fill, guest soaps or just for everyday use!
DESCRIPTION: Moisturize and pamper your skin with this Easter Egg Soap made with detergent free glycerin soap and scented in your choice of scent.
What you will receive:  1 Large Easter Egg shaped bar of soap 3D
* Easter Egg shaped bar of soap
* Scented in Candy Crush, Chocolate, Strawberry or unscented
* Detergent Free Glycerin Soap
* Hand-Made Artisan Soap
* Made in the USA in East Hampton, CT
* Vegan and Eco-Friendly
* High quality ingredients
INGREDIENTS: Sorbitol, Coconut Oil, Propylene Glycol, Stearic Acid, Water, Sodium Hydroxide, Glycerin.
---